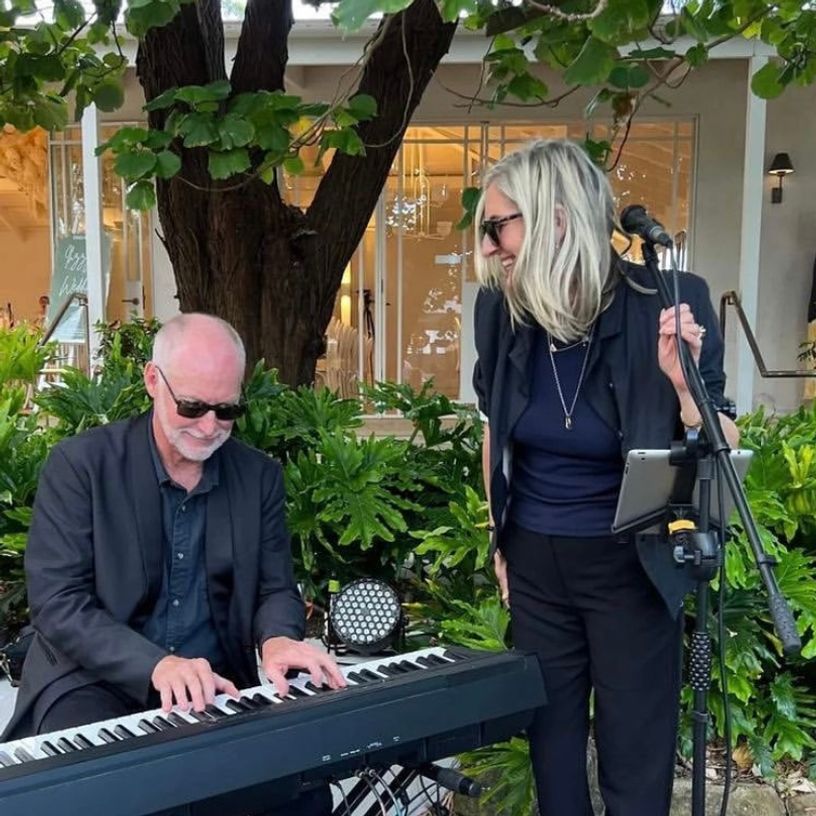 Lou and Stew
Louise Bruce and Stew Harrison have been working together as a jazz and contemporary duo since 2016, when they formed part of the regular line-up at Harvey's Bar in the Gibraltar Hotel, Bowral. Prior to this they had worked together for some years in Louise's acclaimed band, Ella's Holiday, which continues to feature some of the region's best and most versatile musicians.
Louise and Stew cover a broad range of musical styles and offer flexibility in their song list and ability to adapt to the evolving requirements of your event both musically and logistically. As part of the larger Ella's Holiday group, extra musicians can be added at short notice if required.
As musicians with decades of experience, they understand the music and entertainment business, they also understand and respect client needs and expectations, and always get the job done with punctuality, care and integrity.
Let us make your wedding/party/event musically memorable.